Advanced Search & Seizure
This course is designed for experienced law enforcement officers who already possess a background knowledge and functional experience in search and seizure law. The instruction is advanced and fast-paced and uses case studies to explain the development and the current status of the legal aspects of searches and seizures.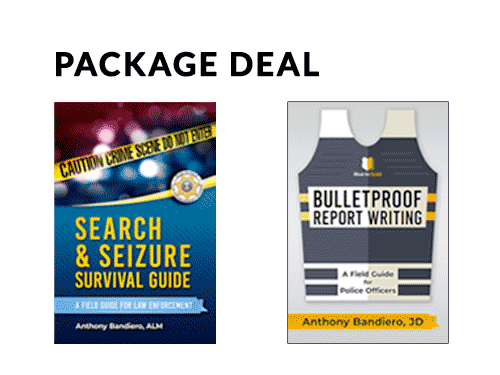 Buy Both and Save
Includes:
2020 Search & Seizure Survival Guide
2020 Bulletproof Report Writing
Free shipping!
Need a Purchase Order? No problem, just contact us.